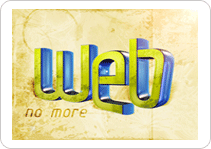 Softech Products is a custom software and web development firm located in delhi, India. Softech Products can always find a best solution for each of our potential customers. Our specialists can be truly sensitive and responsive to the needs of our clients due to their unwavering dedication and unequalled professionalism, which help our web development company to deliver wide-ranging and proficient custom web design services.
Our committed professionals aim to provide our customers with software solutions par excellence. Our vision is completely synchronized with that of our customers and we view the projects from first-hand perspectives.
We recognize the need for seamless integration across an organization's business applications in order to optimize information flow and automate time consuming processes while significantly reducing costs.


"It was an absolute pleasure working with them! They responded very quickly to any inquiry that was made and worked with me patiently through an unorganized project which was completely my fault. Highly recommended and will absolutely work with this company again in the future!"
—ChristopherELang