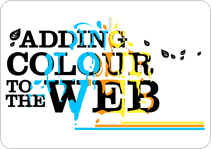 Softech Products is a professional web design company located in India. We offer full Services Website Designing and Redesigning with multimedia effects.
We serve web solutions to end users as well as other web development companies also. We expertise in providing all the services needed for your web development requirements. Our web designing procedure makes us quite unique and competitive from our oppositions.




If Thinking of redesigning your website to make your website look attractive, to develop right style, to promote, to get better optimization, to change words for more appealing, for good graphics, for user friendly, to make site more professional, to match your competition. Complete website redesign ranging from basic website design to simple website design, from database driven websites to ecommerce websites, from B2B websites to dating websites.
We can be a vital step towards new success of your website. It benefits as the appearance of website will improve through well-designed graphics, and clear layouts. Promotion ambience, search engine optimization will be increase overall success of your company, through encouraged sales of products or use of services.
Outstanding complete website redesign company Redesign Unit analyzes and works closely with you to obtain online results. We redesign website for professional, fresh and active look, make the site appealing, multi platform compatibility, keep your website updated, improve interactivity of the site, and improve loading time of the site. Redesign Unit creates innovative designs which captures the imagination and follows by a familiar and easy to navigate path.