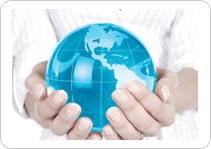 Our Roadmap starts with our mission, which is enduring. It declares our purpose as a company and serves as the standard against which we weigh our actions and decisions.


We at Softech Products, will work together to exceed client expectations by consistently delivering service excellence through continual improvement in quality and speed of deliverance. We will also work towards achieving consistent growth for each of Softech Products team members as well as the entire organization with the support of an empowered team.
Our goal is to implement our process driven methodologies for the rapid deployment of business functionality in a dynamic, engaging and interactive environment.